Work Bench and Utility Mats
Humane mats are perfect for Home & Garage use. They are easy to maintain and clean, they are safe and durable, they reduce noise and vibration, and they can reduce fatigue. Humane mats are manufactured to meet the demanding needs of any homeowner or property manager, and have been a proven industry standard for decades.
We have the knowledge and expertise to manufacture and deliver recycled rubber mats for special projects to your exact specifications. To get started, contact us today or ask for a quote.
Button Mats

Button Mat Flyer
Parlor Mats

Parlor Mat Flyer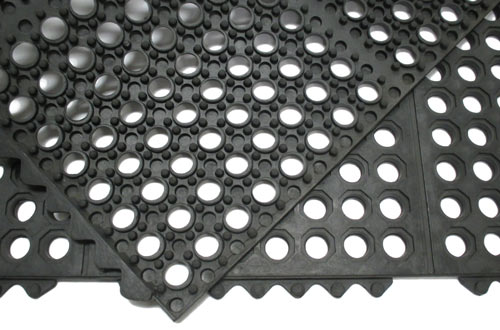 Humane Workspace Mat Benefits
Easy to install
Skid resistant surfaces even when wet
Provides maximum comfort
Grease resistant
Not affected by freeze & thaw conditions
Excellent for entryways where weather conditions may be a factor
Custom sizes available
Parlor Mat Sizing
MAA2001 36" x 36" x 1/2" Interlock to cover any size area
Button Mat Sizing
Contact us for available sizes
CONTACT USDETAILED QUOTEQUICK QUOTE